www.bizjournals.com - Is there room for women in St. Louis' startup community?
8 tweets
www.bizjournals.com - Sarah Spear has been forced out as the executive director of the Arch Grants business...
19 tweets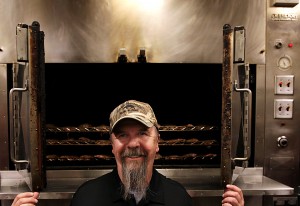 www.stltoday.com - More local joints on The Daily Meal's top-20 list than from any other city.
8 tweets
instagram.com - countondowntown's photo on Instagram
2 tweets
twitter.com - Downtown St. Louis @downtownstlouis Come down to Kiener Plaza for the #socceratbusch Pep Rally, happening until 6PM! http://t.co/LCRvJWKksx
3 tweets
www.bizjournals.com - St. Louis County is handing Metro Transit a check for $400 million to pay off debt. ...
5 tweets
twitter.com - Twitter profile for: Count von Thomas @rx Engineer at Twitter on the Self-Serve Ads Product. Unleashing the crazy on a daily basis. Kiwi / US dual.
589 tweets
Retweet Successful
You have retweeted the selected tweet and it will now appear in your timeline. If you didn't mean to do this, or changed your mind about retweeting this message, you can click the "Undo Retweet" button below.
Retweet Successfully Undone
You have successfully undone the retweet. You may still see the retweet on STL Tweets, but it has been removed from your official timeline on Twitter.