www.redcross.org - The American Red Cross helps prepare communities for emergencies and keep people safe every day thanks to caring people who support our work. Please support your local Red Cross.
204 tweets
news.sky.com - Miraculous stories of survival emerge after one of the strongest tornadoes in history tore through an Oklahoma suburb.
18 tweets
blogs.riverfronttimes.com - Last Saturday, Dead Wax Records (1959 Cherokee Street; 314-913-3692) quietly opened its doors for business, offering a few hundred...
10 tweets
www.bizjournals.com - Here's some good news on the restaurant front: Panera Bread Co. is growing its...
6 tweets
www.stltoday.com - Closure will happen in August.
28 tweets
www.bizjournals.com - In a search for IT talent, UniGroup CIO Anthony DeCanti is making major changes ...
5 tweets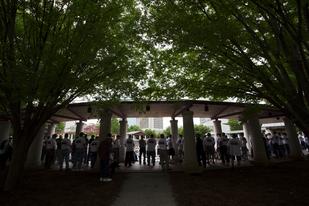 www.bizjournals.com - Twelve protesters were arrested this morning at a rally outside the federal courthouse...
3 tweets
www.bizjournals.com - Law firm Armstrong Teasdale has been voluntarily dismissed from a $390 million lawsuit...
3 tweets
www.bizjournals.com - Mira Digital Publishing has spun off its printing division to local printer Graphic...
6 tweets
www.bizjournals.com - St. Louis-based BacterioScan Inc., is in the middle of a $6 million funding round,...
4 tweets
Retweet Successful
You have retweeted the selected tweet and it will now appear in your timeline. If you didn't mean to do this, or changed your mind about retweeting this message, you can click the "Undo Retweet" button below.
Retweet Successfully Undone
You have successfully undone the retweet. You may still see the retweet on STL Tweets, but it has been removed from your official timeline on Twitter.