www.ksdk.com - Don't' get caught in the rain without your gear! Stay informed on St. Louis Weather with KSDK.
305 tweets
www.stltoday.com - The surgery Garcia worked hard to avoid last fall will be an option as shoulder pain sidelines the lefty for a third time in a year.
5 tweets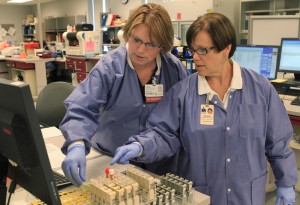 www.stltoday.com - Hospital and UnitedHealthcare approach showdown on reimbursement rates.
4 tweets
www.bizjournals.com - LockerDome CEO Gabe Lozano spoke yesterday at a conference held at the Chase Park...
23 tweets
paper.li - El peri&#243;dico hecho con todos los art&#237;culos, blog posts, v&#237;deos y fotos <br/>compartido por el usuario Versa Dave seguido en Twitter.
918 tweets
www.stltoday.com - Station looking into Conners' IRS allegations in Facebook post.
23 tweets
www.stltoday.com - St. Louis-built fighter has three years of production left. What then?
3 tweets
www.stltoday.com - Voters could see stormwater tax proposal if court agrees that fee is illegal.
5 tweets
stlouis.schmap.com - Real-time buzz for upcoming local events in St. Louis: discover the best gigs, shows, parties, happy hours, exhibitions and more...
1,130 tweets
Retweet Successful
You have retweeted the selected tweet and it will now appear in your timeline. If you didn't mean to do this, or changed your mind about retweeting this message, you can click the "Undo Retweet" button below.
Retweet Successfully Undone
You have successfully undone the retweet. You may still see the retweet on STL Tweets, but it has been removed from your official timeline on Twitter.