www.bizjournals.com - LockerDome CEO Gabe Lozano spoke yesterday at a conference held at the Chase Park...
23 tweets
twitter.com - Catherine Werner @GreeninSTL @MayorSlay plants first seedling with @SunflowerSTL at Sustainable @LandLabSTL Groundbreaking today http://t.co/Hu5dXirLG4
6 tweets
www.bizjournals.com - Wexford Science & Technology, the company developing the Heritage Building at the...
17 tweets
www.stltoday.com - GOP leadership touted other victories, such as an income tax cut that could save Missouri businesses and individuals more than $700 million a year
7 tweets
twitter.com - KSDK NewsChannel 5 @ksdknews Solar panel burns atop Webster Groves HS. Damage minimal, but smoke visible for miles. Finals week NOT in jeopardy. http://t.co/aiZDS3FvUy
2 tweets
www.stltoday.com - The Missouri senator is aiming to stop bonuses at the highest levels of government while some workers are furloughed.
6 tweets
www.nytimes.com - The long-delayed Ballpark Village, scheduled to open in 2014, will take advantage of two St. Louis institutions: Cardinals baseball and Budweiser beer.
18 tweets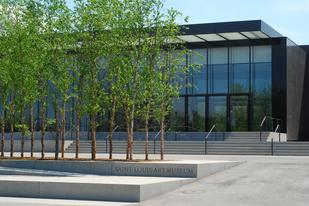 www.bizjournals.com - In December, I took you along for a tour inside the new $130.5 million East Building...
10 tweets
paper.li - A newspaper built from all the articles, blog posts, videos and photos shared on Asla St. Louis's landscape-of-st-louis Twitter list.
821 tweets
Retweet Successful
You have retweeted the selected tweet and it will now appear in your timeline. If you didn't mean to do this, or changed your mind about retweeting this message, you can click the "Undo Retweet" button below.
Retweet Successfully Undone
You have successfully undone the retweet. You may still see the retweet on STL Tweets, but it has been removed from your official timeline on Twitter.